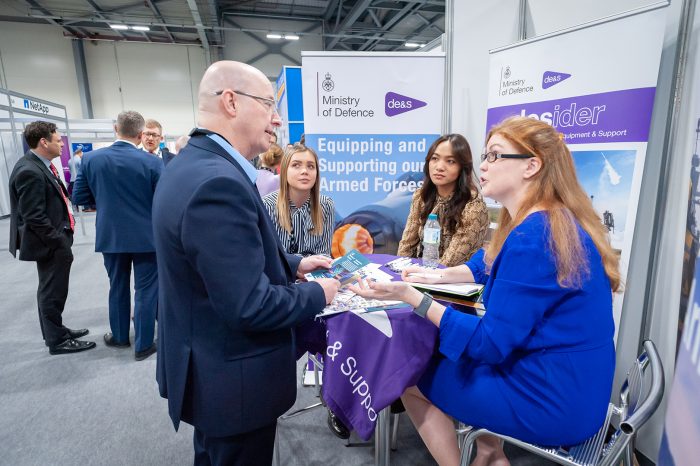 There is now just over two weeks left to go until Defence Procurement Research, Technology and Exportability (DPRTE) 2013, the leading defence procurement conference and exhibition in the UK.
DPRTE 2013 provides an unrivalled opportunity for defence buyers and end users to experience the latest innovative technologies and explore how they might apply such technologies in their every day procurements.
Explore defence and security markets
The DPRTE 2013 Showcase Exhibition will provide a platform for existing and aspiring suppliers to: promote their capabilities to over 1000 key decision makers; explore defence and security export markets; identify potential partners and emerging international markets; and cultivate business relationships with buyers spanning defence and other technology-driven markets.
Some of the high-profile exhibitors already scheduled to exhibit at the event include Babcock, BAE Systems, Pricewaterhouse Coopers and Frazer Nash Consultancy.
In addition, the event will feature a Keynote Conference Arena hosting key MOD policy makers, thought leaders and global defence experts from organisations such as DE&S and Dstl.
Engage with MOD Prime Contractors
DPRTE will also host Knowledge Transfer Zones featuring discussions of topics relevant to today's defence market, a Buyer Engagement Village providing a unique opportunity to engage with both MOD and Prime Contractors and a Product Demonstration Zone, providing 15-minute showcase demonstrations throughout the day to allow buyers to discover new innovative products and services which will benefit the public sector from a cost, design and efficiency perspective.
The event takes place on 20 November at the UWE Bristol Exhibition and Conference Centre. For more information on the leading defence procurement event in the UK, go to the website at www.dprte.co.uk