For any business looking to win work with the Ministry of Defence (MOD) DCI offers a range of options available to find MOD tenders relevant to the goods and services your business provides.
Opportunity in the sector is growing. The UK MOD spends up to £20 billion on the procurement of goods and services with industry each year. This equates to 45% of overall central government spend, making the MOD the single biggest spending customer in the UK. Statistics (published in December 2018*) by the Department for International Trade Defence & Security Organisation (DIT DSO) state that £24.3 billion was paid by the MOD Core Department to UK- and foreign-owned organisations in 2017/18.
How Can SME's Win MOD Tenders?
As the UK's largest buyer and a body that spends up to 3% of UK GDP, the UK MOD offers a wealth of opportunity for SMEs to win MOD tenders.
The MOD's Forward Equipment Plan outlines a planned spend of £178 billion between 2013 and 2023. This budget is used the MOD to procure new equipment, data systems and equipment support.
This plan aligns with the MOD's target that, by 2020, 25% of all procurement spending – direct and indirect (ie supply chain) will be with SME suppliers and encourages suppliers to bid competitively in the defence procurement process.
The MOD recognises the huge value and specialist niche capabilities that SMEs, including university spin-offs, can bring to defence and security. That said, the MOD has a wide-ranging demand on suppliers for goods and services – which means that the organisation works with a diverse portfolio of suppliers of all sizes from the UK and internationally.
Interested in working with MOD? Bidding for MOD tenders and winning contracts will secure your business growth in the long term.
What MOD Tenders Can I Win?
UK MOD tenders are not limited to traditional military materiel, such as ammunition and vehicles, but extend to cover a vast range of goods and services in sectors such as ICT, research and development, manufacturing, catering, and blue light services.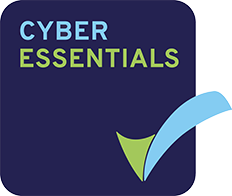 Having a secure supply chain that has cyber defences in place is more important to the MOD than ever before.
Since 1 January 2016, all MOD suppliers are required to comply with the Cabinet Office Procurement Policy Note 09/04. This means that you need to have Cyber Essentials certification if you are looking to win contracts involving the transfer or generation of Ministry of Defence Identifiable Information (MODII).