Eurofighter defence contracts come to&nbspUK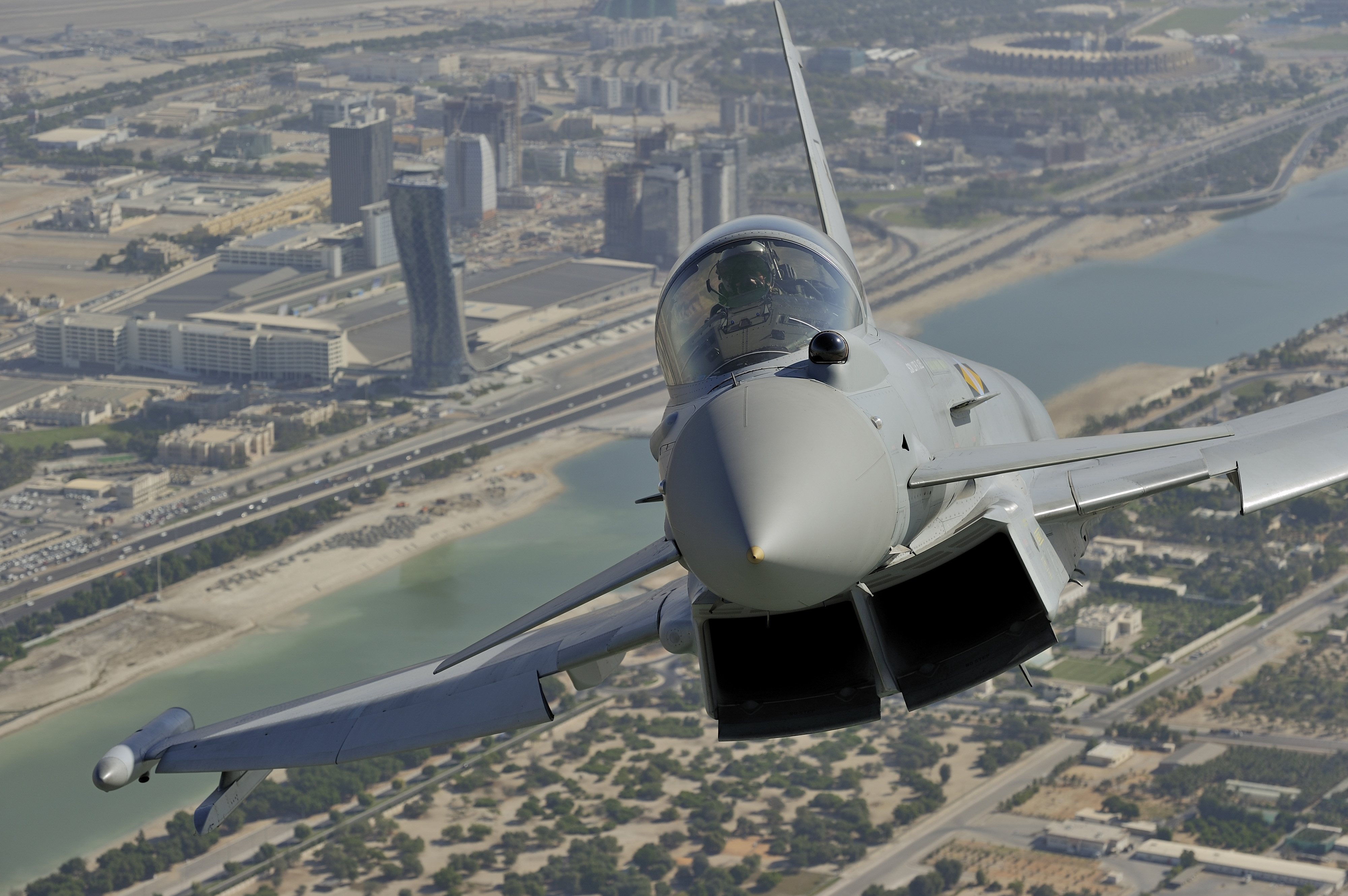 Summary: Contracts to upgrade the radar capabilities of the four-nation Eurofighter Typhoon aircraft project have been awarded to companies across the UK.
Combined, the contracts to upgrade the aircraft to active electronically scanned array (AESA) radar will have a total value of 1 billion Euros (£800m).
Contracts awarded
A contract for advanced electronics for the Eurofighter Typhoon has been awarded to Selex ES in Scotland and will secure 500 jobs in Edinburgh.
In addition, aerospace and defence giant BAE Systems has landed a £365m contract to upgrade the radar for the four nations behind the Eurofighter Typhoon combat jet.
BAE will carry out the work at its Warton factory in Lancashire, giving the Typhoon one of the most advanced radar systems in the world.
Joint venture
The Eurofighter is a joint venture between the UK, Germany, Spain and Italy. As well as sustaining UK jobs, the new contracts also represent a significant step in delivering advanced radar technology required by the Royal Air Force.
The introduction of AESA radar is designed to give the Eurofighter greater vision than its competitors through simultaneous multirole air-to-air and air-to-ground tracking of targets with increased fidelity and range.
Meeting with his European counterparts in Edinburgh, Minister for Defence Equipment, Support and Technology Philip Dunne said:
"This contract marks a major milestone in the development of the Typhoon programme and offers a significant increase in the capability of the aircraft.
"Following recent announcements on weapon capability enhancements, notably the integration of Storm Shadow, this contract is a further demonstration of our continued commitment to the Typhoon aircraft.
"The contract also represents another significant investment in the defence industry in Scotland, sustaining around 500 jobs at Selex ES in Edinburgh."
Keep up to date with defence industry intelligence
With greater collaboration between nations becoming more commonplace and with defence suppliers working together across the world, it is important to understand where the opportunities lie not just at home but also across the whole defence industry.
Defence Contracts International helps businesses keep up to date with developments in the global defence marketplace, upcoming defence business opportunities, breaking company news and competitor activity.
Learn more about the Defence Contracts International service and ensure you are best placed to benefit from upcoming opportunities.