Blue light tenders for the UK police, ambulance service, and fire service are all financed by public money raised through government taxation. The latest Blue Light Collaboration Programme is estimated to cost £18.5million, £3 million more than originally estimated.
Find out more about the project below.
New Joint Station for Lincoln
In October 2017, Lincolnshire County Council's planning committee was given go ahead to build a new joint station for police, fire and ambulance services in Lincoln. Five months into the project and it has been announced that the project will cost over £3 million more than the original budget.
The new station aims to encourage closer collaboration between the city's emergency services, and will be a base for 180 staff.
The three-storey building will have office space, operational accommodation and shared areas. It will be easily accessible from the main road with a dedicated visitor parking area.
There will also be an area for operational parking and fast deployment for each of the three emergency services. The project is expected to be completed and operational by March 2019.
Blue Light Collaboration Programme
The 'Blue Light Collaboration Programme' will see the East Midlands county's emergency services operating from the new hub building, under construction in the location where Lincolnshire Fire and Rescue and East Midlands Ambulance Service are currently based.
For this specific project, the Blue Light Programme in Lincolnshire was granted £7.5m from the Government's Police Innovation Fund, which has been matched by funding from local services.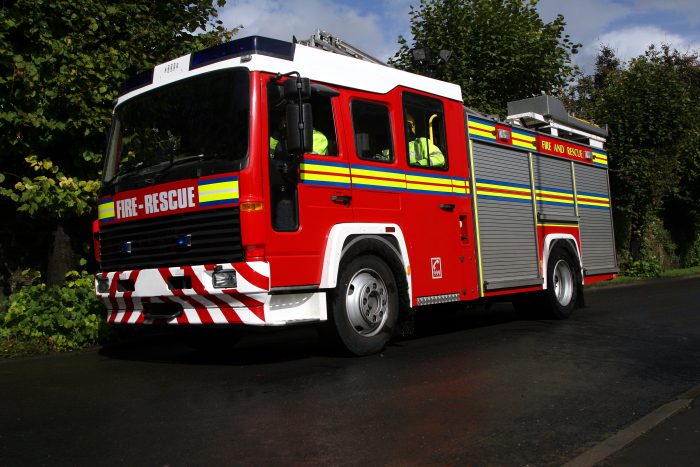 Rising Costs for New Blue Light Emergency Hub
When the original plans for the station were announced in 2016, the cost was set at £15 million; however, in March 2017, the county council was quoted costs of around £16 million.
When the project was given the green light to start building, the cost increased again to the region of £17 million.
Dave Pennington, Development Programme Manager at Lincolnshire County Council, told BBC Radio Lincolnshire:
"We were expecting costs of around £17-18 million but this isn't a 'standard' building and the exact specification has become clear over time, so we now have a more accurate figure of £18.2 million for the construction."
Blue Light Tenders
Would your organisation like to find work with the Blue Light Collaboration Programme and emergency service organisations?
Never miss another opportunity with DCI. Our team can help you to find blue light tenders that are relevant to your business.
In 2017, we published over 70,000 unique notices for emergency service tenders and helped businesses across the UK and the world win more blue light contracts.
Find out more about blue light tenders here or contact us now to book a live demo.