This week the Defence Secretary, Gavin Williamson, announced the new Combat Air Strategy at Farnborough International Airshow.
Mr Williamson insisted the initiative will show the UK's allies that the country is open to working together "to protect the skies in an increasingly threatening future" and further strengthen the UK's position as a global leader in the combat air sector.
Find out more about the Combat Air Strategy and defence procurement below.
New strategy
The Combat Air Strategy outlines how the UK will acquire Combat Air capabilities in the future. The Government believes that this new strategy will "maximise the overall value the UK derives from the sector".
Announcing the strategy at Farnborough International Airshow, the Defence Secretary said:
"The British defence industry is a huge contributor to UK prosperity, creating thousands of jobs in a thriving advanced manufacturing sector, and generating a UK sovereign capability that is the best in the world"
Since the announcement the Government has confirmed that the MOD will continue to invest in the Eurofighter Typhoon programme "for decades to come" and will ensure that the country is carrying forward the latest technology into next-generation systems.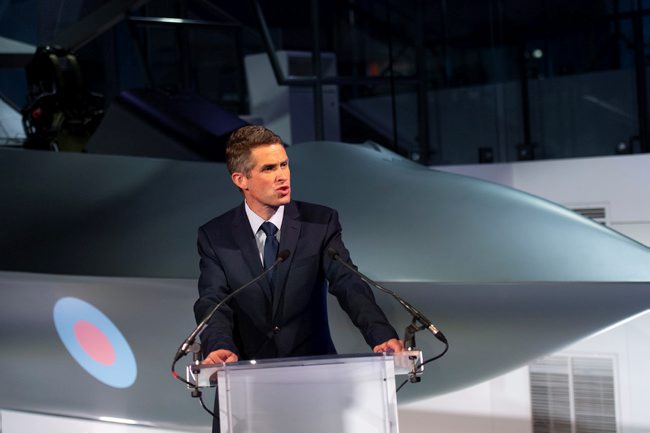 Investment into combat air technology
The UK's investment into Combat Air technology means the country is now the Tier 1 partner with the United States on the F-35 Lightning II programme.
The sector has gone from strength to strength in recent years, delivering a turnover of over £6bn a year and accounting for over 80% of UK defence exports since 2008.
Aerospace and defence procurement
This latest announcement is excellent news for aerospace suppliers seeking to win more defence procurement opportunities.
If you want to stay up to date with the latest aerospace and defence procurement intelligence, DCI Market Intelligence gives our customers access to the critical market information that can help them to win aerospace tenders not only in the UK, but across the globe.
Would you like to find out more about Market Intelligence? Request a demo with a DCI Business Development Manager today.