Navy contract protects 800&nbspjobs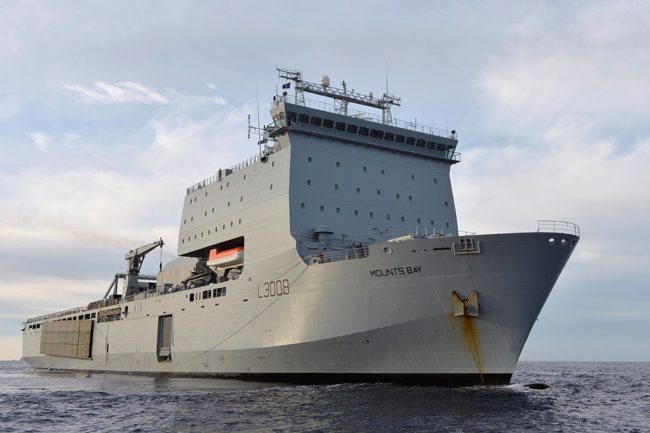 Summary: More than 800 Scottish jobs have been protected thanks to a multimillion-pound contract to build three new vessels for the Royal Navy. 
The offshore patrol vessels (OPVs), which will be used by the Royal Navy to undertake various tasks in support of UK interests both at home and abroad, will be built at BAE Systems' shipyards in Glasgow.
Featuring a redesigned flight deck to operate the latest Merlin helicopters as well as increased storage and accommodation facilities, the OPVs build on the proven capability of the Royal Navy's current River Class vessels.
Announcing the deal, Defence Secretary Michael Fallon said that the award of the contract was dependent on Scotland's place in the UK following this year's independence referendum, saying that "UK warships are only built in UK shipyards."
He said: "This multimillion-pound contract shows our commitment to investing in new ships for the Royal Navy and maintaining in the UK the expertise needed to build the warships of the future. It will benefit the dedicated workers of the Clyde, their families and the local economy in Glasgow."
The UK Government has previously awarded MOD shipbuilding contracts to South Korea just two years ago. As the contract has already been awarded, however, any decision to backtrack on the terms agreed with BAE Systems to build the ships in Glasgow will certainly be met with legal challenge.
In July this year, then Defence Secretary Philip Hammond admitted that shipbuilding contracts already awarded would not be removed from Scotland regardless of the result of the referendum:
"Contracts are already placed, the seal is set on that whatever happens and the Prince of Wales will be assembled [in Glasgow]."
Mr Fallon continued: "This sort of investment by the UK Government is vital for the sustainment of shipbuilding in the city and the hundreds of specialist manufacturing and engineering roles that play an important role in providing war fighting capability for the Royal Navy."