The war in Ukraine has far-reaching consequences that extend beyond its borders.
One area significantly affected is the defence industry, which plays a crucial role in the United Kingdom's national security and economic stability.
Its impact on the UK defence industry and its intricate supply chain management is a topic of great importance and requires careful examination.
In this article, we'll explore the impacts of the war in Ukraine on the UK defence industry, focusing on the disruptions to the supply chain sector and economic implications.
We'll also talk about its innovation challenges and the response and adaptation by stakeholders.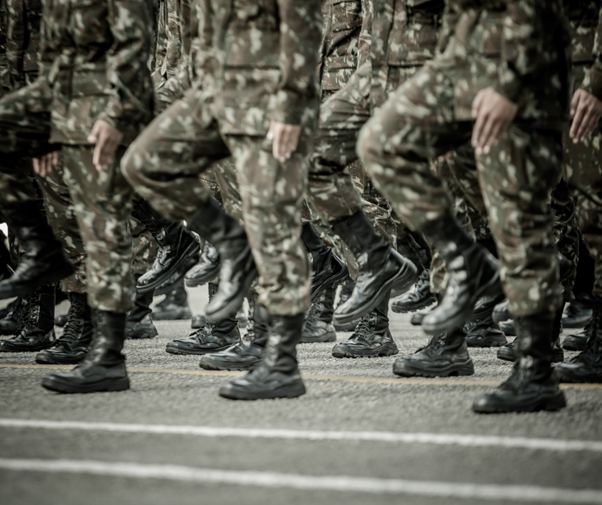 Supply Chain Disruptions and Delays
The United Kingdom continues to provide military components to Ukraine.
However, the ongoing war has caused companies and some sectors to experience order delays or cancellations.
So, it highlights the significance of secure supply chains and the potential impact of global conflicts the war has.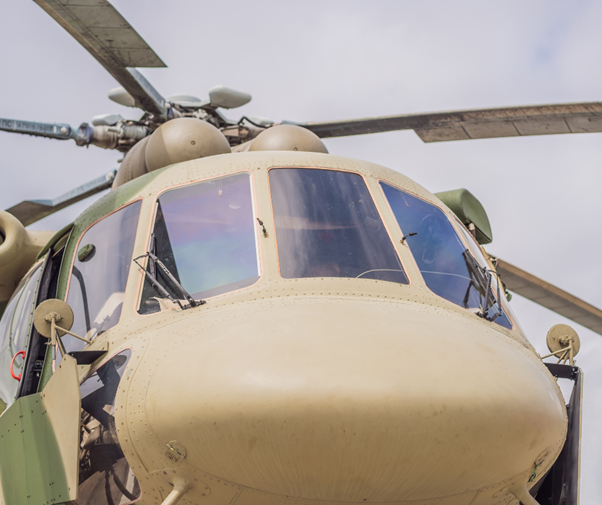 Challenges Faced by UK Defence Companies
The war in Ukraine is having an impact on global defence companies and they are now facing several challenges, and here are some of them:
Rebuilding Infrastructure
The war in Ukraine significantly damaged infrastructure, including roads, bridges, military bases, and communication networks.
The UK defence sector has been supporting UKraine in  helping to rebuild these infrastructures.
Developing New Supply Chains
As the turmoil in Ukraine unfolded, existing supply chains were thrown into disarray, posing challenges for UK defence companies in fulfilling their obligations to their current customers as they provided support to Ukrainian forces.
Delivering components and equipment became increasingly more work due to disruptions.
In response, these companies had to navigate the complexities by seeking alternative partners and suppliers to replace those directly affected by the conflict.
Providing Training and Support 
The conflict has severely impacted the Ukrainian military, which needed training and support to rebuild its capabilities.
The UK defence sector has provided training and support to the Ukrainian government and military.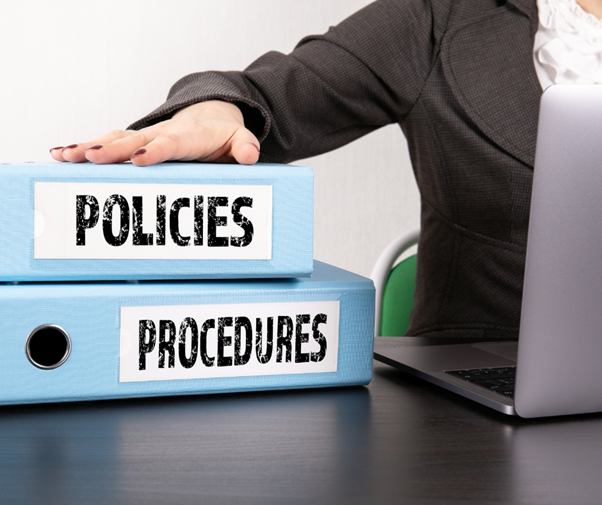 Adapting to New Market Conditions
With the outbreak of the conflict in Ukraine, the global economy has experienced significant repercussions that directly impacted market conditions and operations for UK and global defence companies.
These companies had to swiftly adapt to the new market landscape to maintain their competitive edge and sustainability.
Addressing Security Concerns 
Ukraine highlighted the need for increased security measures to protect its supply chains and prevent sensitive technology and information being leaked.
The UK is working with Ukraine  to find ways to address these security concerns and ensure the safety of their personnel and assets.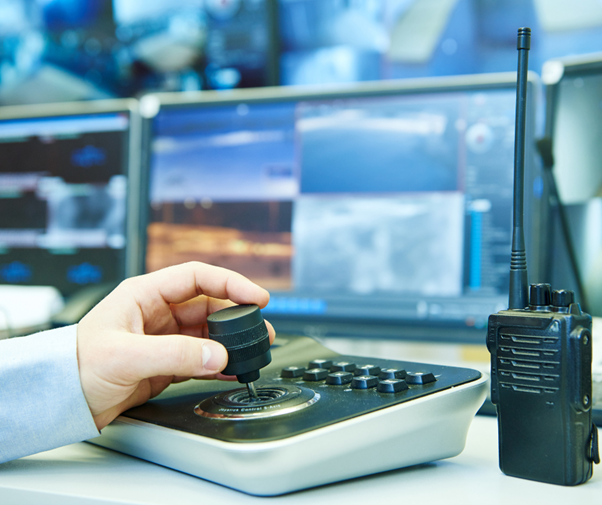 Steps UK Defence Companies Can Take
There are a number of initiatives in place to  ensure a stable supply chain within the UK defence sector
They are as follows:
Increase Collaboration 
Work more closely with our global counterparts to strengthen supply chains, reduce vulnerabilities, share information and best practices and invest in joint research and development projects.
Collaboration can also lead to more innovative solutions and technologies that can benefit multiple countries while building stronger relationships between the UK and the rest of the world
Through cooperation, UK defence companies can build a stronger and more resilient supply chain that is better equipped to handle disruptions caused by conflict and other external factors.
Invest in New Technologies
Implement advanced tracking and monitoring systems and cybersecurity measures to secure supply chains and prevent disruptions.
Investing in new technologies is another way the UK defence sector can ensure a stable supply chain.
Implementing advanced tracking and monitoring systems, for example, can help to improve visibility into supply chains.
It allows companies to quickly identify potential disruptions and take steps to mitigate them.
Diversify Supply Chains
Reduce reliance on a single supplier or market by sourcing components from different suppliers or exploring new markets to expand the customer base.
Diversifying supply chains is a crucial step UK defence companies can take to ensure a stable supply chain.
This can be done by reducing reliance on a single supplier or market, which can leave companies vulnerable to disruptions caused by conflict or other external factors.
Build Long-Term Relationships
Ensure stability and continuity in the supply chain by building long-term relationships with customers, providing training and support, and offering flexible payment terms.
This can be achieved by establishing trust and cooperation with partners through consistent communication and collaboration.
UK defence companies can also provide training and support to their counterparts to improve their manufacturing capabilities and meet quality standards.
Monitor Political Developments
Closely monitor political developments in Ukraine and other regions of operation.
This is to expect potential risks and take steps to mitigate their impact, such as adjusting inventory levels or finding alternative suppliers.
By keeping abreast of the latest political news and trends, they can anticipate potential risks and take appropriate measures to mitigate their impact on the supply chain.
For example, they can adjust inventory levels or find alternative suppliers in case of disruptions caused by political tensions or sanctions.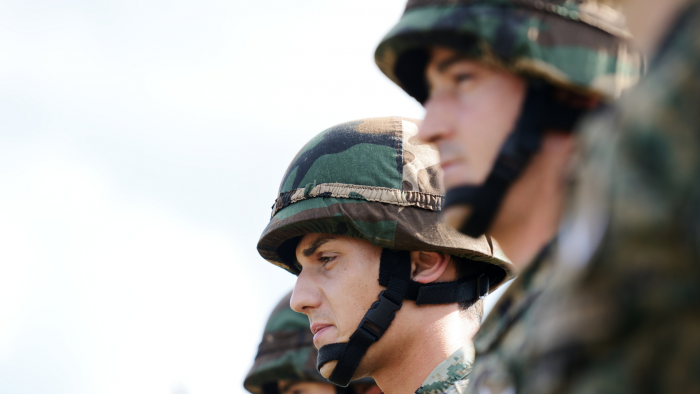 Wider Implications for the Defence Industry
As a whole, the conflict between Ukraine and Russia has had a significant impact on the defence industry.
It is important to consider how it affects more than just the UK.
This conflict highlights the need for countries to work together during times of unrest and for companies to be able to adapt to sudden changes.
It's crucial for the defence industry to be prepared for any potential crises and to have backup plans in place.
Moreover, it shows how global events can have a significant impact on supply chains and the importance of keeping an eye on political developments.
By being aware of these risks and implementing risk management strategies, the defence industry can be better equipped to handle disruptions and ensure that the supply chain remains stable.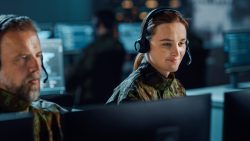 The Bottomline
It's important to note that the ongoing conflict in Ukraine has caused some challenges for the UK defence industry and its supply chain demand.
There have been disruptions to orders and difficulties in rebuilding infrastructure and developing new supply chains.
But there are steps that UK defence companies can take to help ensure a stable supply chain.
It's necessary to be prepared for potential crises like this and keep an eye on political developments to lessen their impact.  Find defence opportunities with us.