Deloitte hit by cyber&nbspattack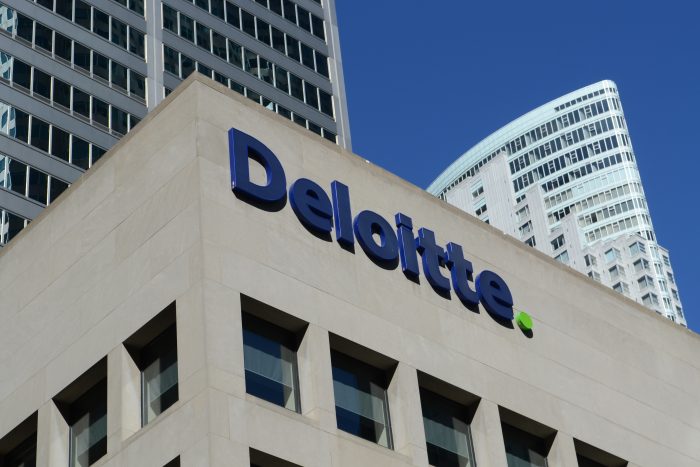 Deloitte, one of the world's biggest accountancy firms, has been targeted by hackers in a cyber attack that has compromised confidential emails of some of its clients according to reports from the Guardian.
Deloitte offers auditing, tax consultancy and cyber security advice to a variety of organisations including banks, multinational companies and the Government itself; it is also one of the largest private firms in the US, reporting $37bn in revenue last year.
The hack appears to have gone unnoticed for months. It has been suggested that the attacker had access to Deloitte's systems from around October last year and was only discovered in March this year.
Deloitte's global email server is said to have been hacked with the attacker gaining access to an administrator's account that gave them access to all areas.
Deloitte confirmed to the Guardian, the newspaper that broke the story, that it had been hit by a hack but insisted that only a small number of its clients had been affected. With that said, a large number could potentially have been affected by the breach. Deloitte has launched an investigation into what happened and has contacted the people impacted by the hack.
Deloitte is described as one of the world's 'big four' accountancy firms and is registered in London although their global headquarters are in New York.
To read more about this story, follow the link below:
One of the world's "big four" accountancy firms has been targeted by a sophisticated hack that compromised the confidential emails and plans of some of its blue-chip clients, the Guardian can reveal. Deloitte, which is registered in London and has its global headquarters in New York, was the victim of a cybersecurity attack that went unnoticed for months.
This is the latest high-profile cyber attack to be in the headlines. Just a few months on from WannaCry, the dangers of cyber attacks are becoming more prominent in the news.
The malicious software WannaCry affected over 200,000 people in 150 countries in May; the NHS was significantly impacted by the attack.
The news of the attack affecting Deloitte comes soon after Equifax admitted a data breach that saw 143 million Americans' details compromised.
How DCI Cyber Essentials can help
The first step to keeping your organisation safe from cyber attack is to be certified with DCI Cyber Essentials. Certification to the Government's Cyber Essentials Scheme is a mandatory requirement for organisations wishing to win business with the MOD, and can help your organisation prepare and defend itself against malicious cyber attacks, regardless of the sector you operate in.