Defence Procurement, Research, Technology & Exportability (DPRTE) 2018 has announced that the Australian Department of Defence will appear at Cardiff's Motorpoint Arena next month.
The Australian Department of Defence will deliver a session in the Export zone on International Engagement, where they will provide a brief outline of their current programs, addressing recent Australian Industry Capability requirements, and other recent Defence Industry Policy initiatives. They will also be available to take appointments in the Buyer Engagement Village.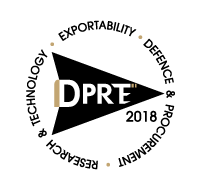 The Export zone is supported by the Department for International Trade (DIT) and provides exhibitors and visitors with specialist export advice and practical assistance, enabled through DIT's Defence & Security Organisation (DSO) and its close working relationship the Ministry of Defence and Export Control Organisation.
Delegates will have the opportunity to visit the DIT DSO stand to meet civilian and military advisers and attend a number of seminar sessions aimed at the UK SME defence & security community.
The zone will also feature a session from the United States Department of Defense, providing a unique insight into the largest defence market in the world.
Ensure that you do not miss out on this unique business development opportunity at DPRTE 2018, book now at www.dprte.co.uk/book-now.
If you would like to join our community and read more articles like this then please click here.
The post Australian Department of Defence set for DPRTE 2018 appeared first on Defence Online.