Inside Track: New Opportunities from the Integrated Defence&nbspReview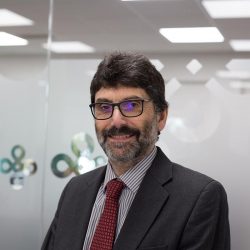 Over the past few months, we have seen the Government publish the Integrated Review of Security, Defence, Development and Foreign Policy; the Defence Command Paper – 'Defence in a competitive age' and the new Defence and Security Industrial Strategy (DSIS).
These closely related documents outline a new strategic approach to the UK's defence and security industry sectors, with the DSIS providing the framework for industry to achieve the ambitions of these strategies over the next decade.
In this first of a three-part series, the webinar will explore some of the key highlights from the strategies with an initial focus on the new Defence and Security Industrial Strategy; what its changes to procurement processes mean for businesses and how it will enable more opportunities for British suppliers to secure opportunities in the defence marketplace.
For businesses looking to engage with the vast opportunities available, the webinar will also touch on how DCI provides a combination of tailored information about opportunities in the defence and public sector marketplace and business intelligence, information and support to help suppliers succeed.
There will also be a section on how DPRTE connects buyers and suppliers across the defence acquisition supply chain and provides a wealth of skills development, networking, collaboration and product showcase opportunities for organisations that are actively working with the defence sector or that are exploring ways to work across the UK's £20bn defence procurement marketplace and beyond.