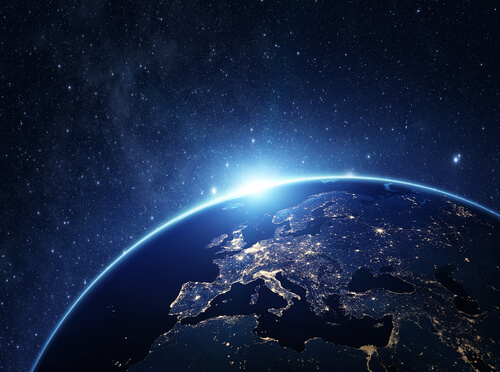 Summary: The UK has joined forces with Australia, Canada and the US to share expertise and resources dedicated to space operations.
The partnership will allow the sharing of knowledge and resources in relation to situational awareness of space debris to allow access to satellites and to avoid collisions.
Smooth access to these satellites is crucial to ensuring the continued use of modern technologies related to the stock exchange, credit card transactions, weather and climate monitoring, natural disaster warnings, communications and navigation.
In a joint statement, the partners have proposed to 'co-operate on activities such as identifying and understanding what objects are in space, ensuring uninterrupted satellite operations, and the avoidance of satellite collisions'.
Space is one of the UK's '8 Great Technologies' and is set for future investment by Government. In addition, the UK armed forces have an increasing reliance on space, making this partnership particularly vital to the way the Ministry of Defence does business.
The UK's participation in the partnership on combined space operations fits with the aims of the 2010 National Security Strategy and the 2014 National Space Security Policy objectives, which emphasise that the UK benefits from a tried and successful approach to collective security using a wide set of alliances and partnerships.
The Minister for Defence Equipment, Support and Technology, Philip Dunne, said:
"The UK has a proud history of space operations and I am delighted to announce this vital partnership on combined space operations with some of our key allies.
"We already work closely with the US on space and are already making a significant contribution to this partnership through the Space Operations Co-ordination Centre at RAF High Wycombe and the radar and analysts at RAF Fylingdales in north Yorkshire.
"By sharing the burden of space operations amongst the partner nations we will all reap the benefits of more effective space operations."