On 14 May it was announced that Defence Secretary Gavin Williamson, will release £2.5bn in spending to the UK's submarine programme, which includes the nuclear fleet. Find out more about more about the latest Ministry of Defence tenders below.
Astute hunter-killer submarines
The Guardian reported that "the work had already been agreed in principle" for BAE Systems to build the seventh and last of the Astute hunter-killer submarines.
The newspaper stated that the Ministry of Defence signed a £1.6bn contract with BAE Systems to build the submarine, which is to be named Agincourt and which will be handed over to the Royal Navy in the mid-2020s.
Dreadnought submarines
It was also reported that Gavin Williamson signed contracts for Ministry of Defence tenders valued at £960m for the next phase of construction of four Dreadnought submarines.
These submarines will replace the four Vanguard submarines which currently make up the UK's nuclear fleet.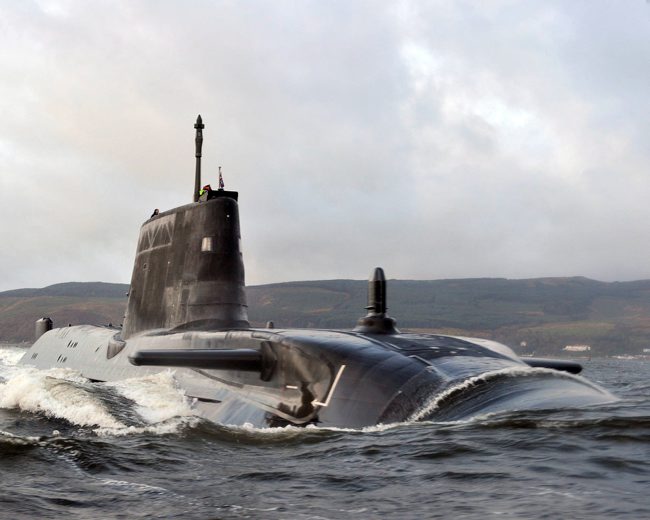 Multibillion-pound investment
The Secretary of State for Defence announced the MOD contracts during a visit to BAE Systems' submarine site in Barrow-in-Furness, Cumbria on 14 May 2018.
He said that "this multibillion-pound investment in our nuclear submarines shows our unwavering commitment to keeping the UK safe and secure from intensifying threats."
Mr Williamson also hinted at supply chain opportunities surrounding these contracts and said that this investment "supports around 8,000 BAE Systems submarine jobs, as well as thousands more in the supply chain, protecting prosperity and providing opportunity right across the country."
Win Ministry of Defence tenders
Interested in winning Ministry of Defence tenders? Use DCI Commercial Projects to find valuable opportunities throughout the defence supply chain.
See what opportunities are available for your business during live demo with a member of our team.
Already a DCI customer? Adding Commercial Projects is quick and easy – just upgrade your subscription via your DCI login to add it to your DCI package.