Kahootz: a look at the origin of Defence&nbspShare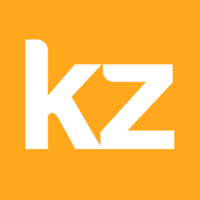 MOD Information Systems and Services recently introduced Defence Share to enable the secure storage and sharing of information up to 'Official-Sensitive' classification. Here MOD DCB features writer Paul Elliott catches up with John Glover, director of Kahootz whose solution powers Defence Share, to discuss the new platform, the role of Kahootz and the merits of G-Cloud procurement.
Introduced in October 2015 by MOD Information Systems and Services (ISS), Defence Share enables the Ministry of Defence to safely share information with industry and other government departments using a public cloud collaboration service, which can be accessed on demand over MOD private networks and the public internet.
It has been adopted by Defence Equipment and Support (DE&S) to meet its immediate business requirements to work securely with suppliers across the defence industry, and is now being made available to the rest of the MOD.
How it works
Defence Share is built on Kahootz, a secure cloud collaboration platform which allows people to build, without the requirement for deep technical expertise, workspaces where they can share documents, diaries, tasks, discussions and questionnaires in databases.
The platform is now formally accredited for use across the MOD through the ISS service catalogue, and is improving business agility by enabling MOD project teams and business units to quickly request, deploy and pay for secure collaboration workspaces as and when they need them.
Kahootz director John Glover explained: "Basically what a lot of organisations need to do is collaborate, not only inside the organisation but externally with partners, suppliers and key stakeholders. They want to do that in as safe a way as possible. Quite a lot of the time stakeholders want to configure workspaces; it could be a deal room, it could be a committee room, it could be a special interest group in a particular area – there's a whole range of potential purposes for the tool."
How it Began
In 2012, when the G-Cloud emerged, Kahootz decided to make an early move regarding accreditation of security. The Government had the idea to pre-accredit systems on the cloud so that departments could use them at will.
Annually, Kahootz provides evidence of how it meets the 14 cloud security principles that the Government has set for accreditation. ISS utilised the G-Cloud digital marketplace to shortlist and select the Enterprise version of Kahootz, so it is unsurprising that Mr Glover is a big supporter of the G-Cloud.
He commented: "For us, G-Cloud was an opportunity because a lot of our business comes from the public sector. We created the self-service proposition so even our competitors can use the free trial and there's total transparency on price and functionality.
 "Because we got our security accreditation early, it really gave us a bit of a leg-up as the Government needed to put its assets in the cloud and know they were safe. We got our accreditation about a month after Microsoft, so there were only two or three in the collaboration space, which really helped us."
Future of G-Cloud in  Defence
The MOD requires commercial flexibility with security to buy what it needs, when it needs it. Kahootz is providing a test case for a consumption-based service model. More business units and trading organisations within the MOD estate are starting to take up Defence Share, and with serious interest too from the Primes, we could all be seeing much more of this innovative new platform throughout the supply chain.
For more defence insights like this in full visit our blog.