Germany pledges to invest heavily in&nbspdefence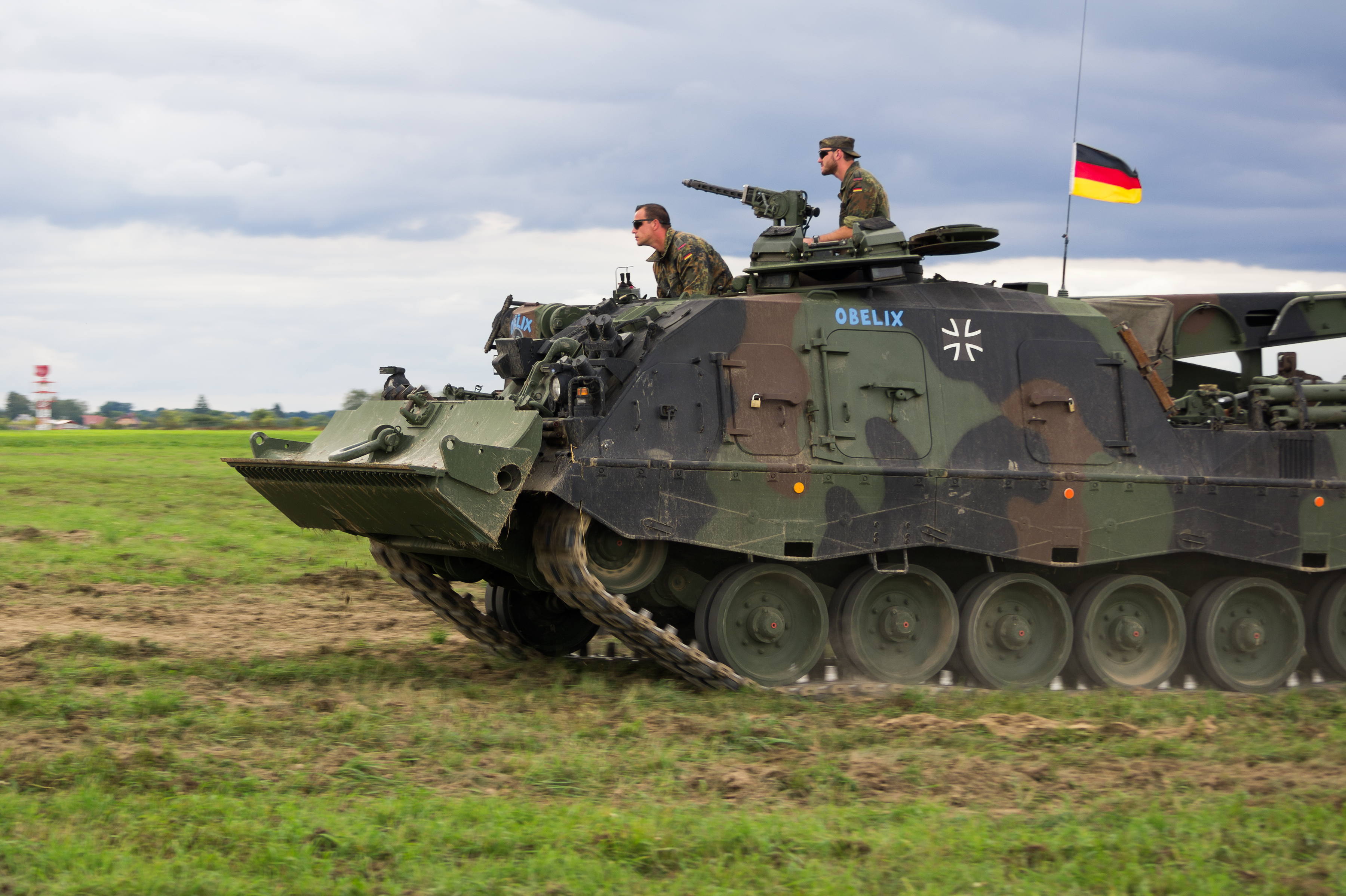 Summary: Germany has announced plans to boost its defence budget by 6.2% over the next five years.
Germany's defence budget will rise by 1.2 billion euros in 2016 to 34.2 billion and is then set to increase to 35 billion euros by 2019.
The extra spending is in line with global instability and is designed to allow the defence ministry to push ahead with plans to modernise the German army.
Currently, Germany spends just 1.3% of its GDP on defence, below the 2% target recommended for NATO countries to signify their willingness to contribute financially to the alliance.
In contrast, the UK – one of the few NATO members that currently continues to spend just above the 2% mark – is rumoured to drop below that figure after a 2016 defence spending review.
Prime Minister David Cameron has been under increased pressure from Conservative backbenchers in particular to make a similar pledge for the UK's defence industry beyond 2016.
No opposition party leader has made an unequivocal commitment to continue with the UK's current defence spending, despite the calls from main defence ministers and leading military officials.
Defence Minister Philip Dunne responded that the UK had the second largest defence budget in NATO and the largest in the EU. He stressed that the UK currently meets the Nato target, but said that spending levels after 2016 would be determined by a spending review.
Mr Dunne said: "As we have been quite consistent after the general election this will be a matter for the next spending review."
With a new era of defence investment now well underway, it is the perfect time to gain a glimpse of the opportunities available in the industry worldwide.
Defence Contracts International offers an invaluable overview of the defence industry in the UK, Europe or Globally with an exclusive Free Trial.
Test the service for yourself and gain access to more defence opportunities than anywhere else for one month absolutely free.