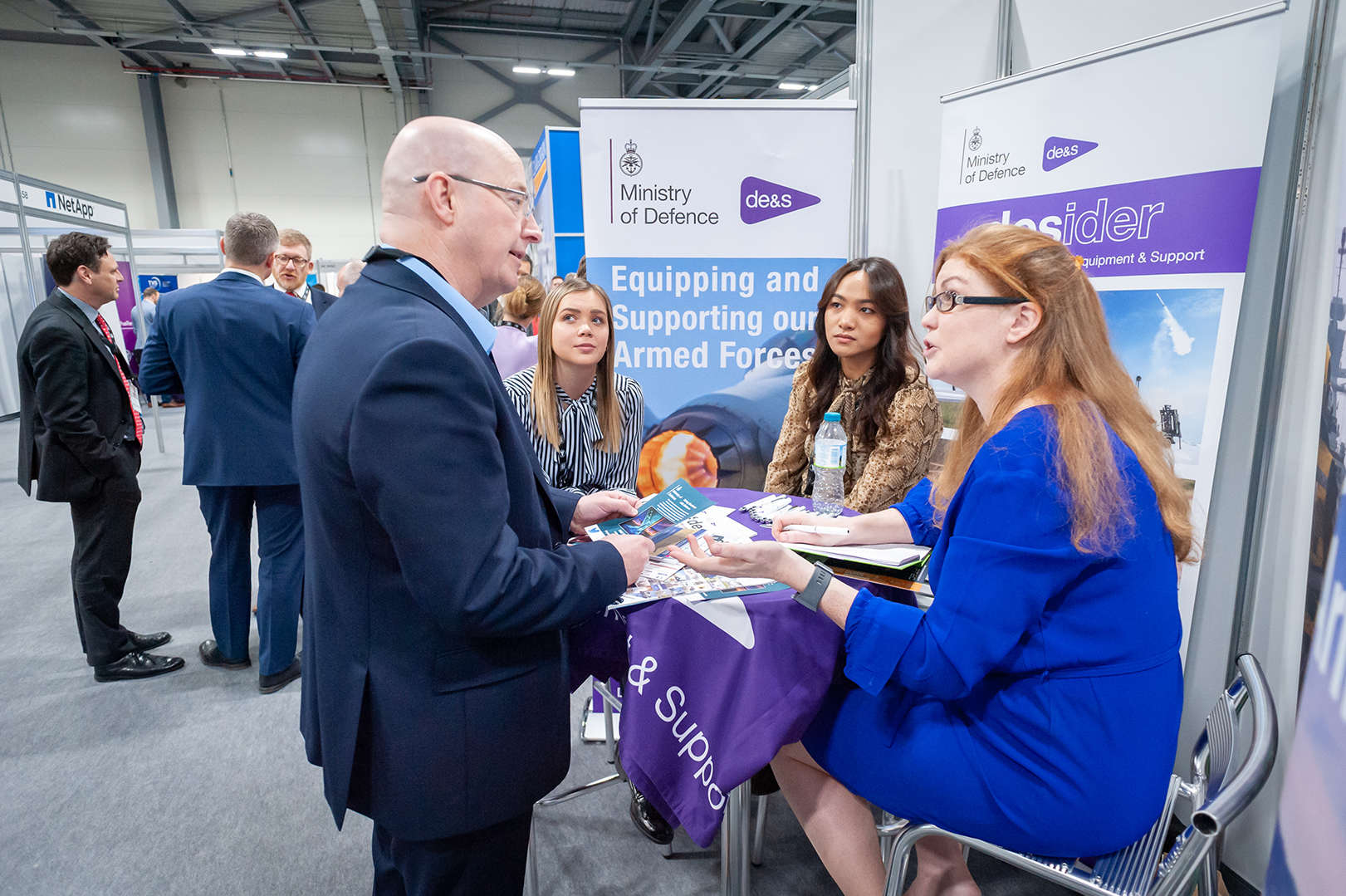 The defence industry is driven by innovation, and the defence requirements and capabilities of the future rely on emerging innovative and cutting-edge technologies. Growing these technologies and ideas is essential to meet the Ministry of Defence's demand for efficient and reliable capabilities and for the UK's defence supply chain to progress and succeed, both at home and overseas. At Defence Procurement, Research, Technology & Exportability (DPRTE) 2014 there will be a dedicated focus on research and technology to assist all involved in this field through expert knowledge-sharing and networking opportunities.
The Research & Technology Knowledge Transfer Zone, supported by the Defence Science and Technology Laboratory (Dstl) and TechUK, will form an important part of DPRTE 2014. Held on 8 October at the Motorpoint Arena in Cardiff, the event will offer a platform to those involved in research, technology, innovation and the development of revolutionary defence solutions.
Innovation drives opportunity. The UK's Defence Science and Technology (DST) programme provides organisations of all sizes with a route to market and potential funding options, facilitated through bodies such as Dstl. At present, around 60 per cent of the £400 million DST programme goes to industry and academia unless there is a clear reason for programmes to be led from within government. There are significant opportunities for organisations with an innovative idea or product that could be utilised within the defence marketplace.
The Research & Technology Knowledge Transfer Zone at DPRTE 2014 will offer a range of presentations and training sessions throughout the day supporting innovation across the defence sector. Whether it is finding access to funding options or networking with the relevant people at any point in the defence supply chain, DPRTE 2014 aims to lead delegates to the right solution. The Research & Technology zone will allow organisations to bring their innovative ideas to the attention of experts who can assist their product development and help secure market entry.
For suppliers the event represents an opportunity to understand current and future MOD research requirements and where organisations fit into the supply chain, while for MOD personnel the event will provide access to a range of innovative solutions, designed to meet both current and future defence acquisition requirements. In addition, MOD personnel can horizon-scan and gain an understanding of the latest technologies and developments that are taking place in today's R&T sector.
DPRTE 2014 will also include an Academia Zone featuring a range of universities and Research Councils. The Academia Zone is designed to complement programmes of academic research around MOD research priorities. The zone is a new addition to DPRTE 2014 and one that promises to offer a unique insight into research and development of MOD programmes.
Helping innovation to flourish is imperative for the defence supply chain. Technology is always advancing and DPRTE 2014 will showcase current and future technologies to help open a door to the development of the next generation of defence and security solutions. The Research & Technology Knowledge Transfer Zone is of core importance to this major event, supporting creativity and innovation across the defence landscape.