Biggest Cryptocurrency hack shines spotlight on cyber&nbspsecurity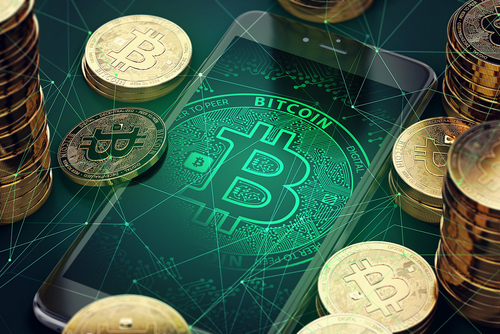 260,000 customers are said to have been affected by a massive cryptocurrency hack that saw $534m (£380m) worth of virtual assets stolen last week from the Tokyo-based company Coincheck.
According to the BBC, hackers broke in on Friday morning in Japan but the breach was not discovered until nearly eight and half hours had passed. Coincheck is now looking to see how many customers were affected and whether the attack came from Japan or another country.
The company has promised to reimburse $423m to affected customers although the Japanese regulator, the Financial Services Agency, has said that it is yet to confirm whether or not Coincheck has the funds to do this. However, Coincheck also stated that it knows where the cryptocurrency has been sent and is attempting to trace and, it hopes, recover it.
The attack is the world's biggest ever digital currency theft and experts warn that it won't be the last, drawing scrutiny to the cyber security surrounding digital currency.
What is Cryptocurrency?
Whilst money is printed by governments or banks, digital currencies known as cryptocurrencies are generated through a process called "mining." Cryptocurrencies are a digital currency in which encryption techniques are used to regulate the generation of units of currency and verify the transfer of funds. They also operate independently of a central bank. Bitcoin was the first type of cryptocurrency and is currently the best known but the Tokyo hack stole the less well known NEM coins.
In recent months, the value of cryptocurrencies has soared, and the first 'Bitcoin billionaires' have been created. Hacking of Bitcoin and other cryptocurrencies has become big news recently with multiple exchanges being hacked, resulting in currency that would be worth millions being stolen. Experts suggest that keeping your currency offline and, unsurprisingly, using strong passwords will help protect your funds.
How does this affect me?
Many reading this may wonder how this affects them. Unless you are one of the individuals that has had digital currency stolen from them, the easy answer is that this doesn't affect you directly. However, this is yet another example of the potential disruption that hackers can cause and another warning sign that suggests that even if this hack didn't directly affect you, the next one may well.
The first step to keeping your organisation safe from potential future cyber attacks is to be certified with the Government's Cyber Essentials scheme.
Certification will protect your organisation from 80% of common cyber threats. It is also a mandatory requirement for organisations wishing to win business with the MOD, and can help your organisation prepare and defend itself against malicious cyber attacks, regardless of the sector you operate in.
You can learn more about Cyber Essentials by downloading our free Cyber Essentials Scheme Summary or by downloading a sample of the Self-Assessment Questionnaire you will be required to complete to become Cyber Essentials certified.