5 common questions about defence contracts you're too embarrassed to&nbspask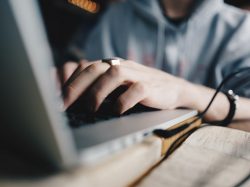 Defence contracts and the defence procurement process can at times appear to be deceptively simple; while at other times, defence contracting can appear to be a dauntingly long and complicated process.
Like most things in life, the reality lies somewhere in between. Regardless, if you're new to defence contracts, or you simply know just enough to get by, it's important to understand the basics.
Here are five common questions you've been too embarrassed to ask about defence contracts:
How does defence procurement work?
Defence procurement deals with sourcing, negotiation and vendor selection for the goods, products and services that the Ministry of Defence has identified to meet its objectives. The MOD issues a formal contract notice for the goods or services it wishes to acquire and suppliers then apply to provide these solutions through a formal tender bid.
How are MOD contracts awarded?
Ministry of Defence contracts are awarded through the defence procurement process. Contract awards for MOD requirements are based on a number of criteria including best long-term value for money and best supporting military capability.
Can my company bid for MOD contracts?
The MOD procures a wide-ranging and diverse number of goods, products and services, including:
Technology: software, network services, technology products and services
General requirements: food, clothing and medical equipment
Buildings: construction and repair, utilities and facilities management
People: permanent and temporary staff, both military and civilian
Moreover, the Ministry of Defence has made SME engagement a priority. The MOD is committed to ensuring that smaller business can benefit from defence spending with the launch of its most recent SME policy in March 2016 where it set a goal of 25% of all spending going to SMEs by 2020.
What is an MOD prime contractor?
An MOD prime contractor is a single point of contact between the Ministry of Defence and the supply chain. Prime contractors are responsible for the management and delivery of one or more projects, ensuring that they are on time, within budget and in accordance with specified outputs.
Prime contracting is one of the Government's preferred procurement routes, with the objective to achieve better value for money in the long term through better supply chain management and economies of scale. Generally, prime contracting is only carried out by large companies because they have significant resources, a substantial infrastructure and skills base, and importantly access to the full supply chain.
How much is spent on defence procurement?
The Ministry of Defence spends over £19 billion procuring third-party goods, products and services each year. Over the next decade, the MOD plans to spend a total of £178 billion on new equipment and support to "ensure the UK can respond to diverse threats", which will result in thousands of new defence contract opportunities for suppliers.
To find a full list of the MOD contracts your organisation can win with DCI, sign up for a free trial today!