UK Defence policy – your chance to make a&nbspdifference?
After the significant announcements that came our way in 2010, this year looks to present some more monumental shifts in the way that defence does business.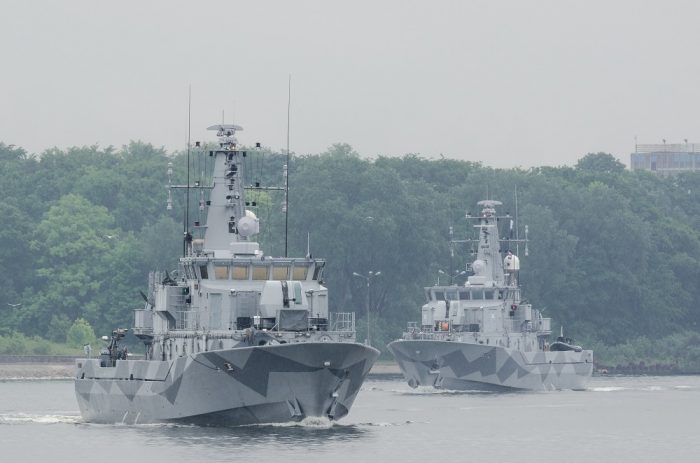 Last December, the UK Government launched the Green Paper Equipment, Support and Technology for UK Defence and Security: A Consultation Paper, which provided details of the consultation period before the new defence White Paper.
That subsequent White Paper, which is basically a new Defence Industrial Strategy, will set out the Government's approach to industry and technology policy in the defence and security domains over the next five years.
In short, THIS IS YOUR CHANCE TO MAKE A DIFFERENCE!
For the first time, the Green Paper covers both the defence and security areas, a convergence that underpinned the Strategic Defence and Security Review (SDSR) and is reflected in the commercial responses of many companies who are moving from defence into more general security. It brings together in one document the Government's approach to equipment, support and technology in both the defence and security sectors.
The Green Paper states the Government's priorities as:
• recognising the vital importance of science and technology to the UK's future security;
• identifying the critical areas where the UK has or needs an operational advantage and freedom of action for a particular capability;
• strengthening bilateral international cooperation and collaboration;
• enabling SMEs, which are a vital source of innovation and flexibility, to fulfil their potential; and
• giving support to exports within a framework of responsible licensing.
The Green Paper proposes that the Government's default position is to seek to fulfil the UK's defence and security requirements through open competition in the global market. The Government judges that this approach maximises the likelihood of finding a solution to UK needs at an affordable cost and at best value for money. It also believes that this offers the best catalyst for UK industry to be efficient and competitive, which is essential for both its long-term viability and for UK growth.
From the cuts set out in last October's SDSR, it's obvious to all that money's too tight to mention for the MOD. But as various NAO evidence has shown, past projects have suffered from broken or outdated processes and some general failings, resulting in severe delays, cancellations, and colossal wastes of money.
Industry has long been crying out for a 'DIS 2'; and now that time has finally come. But what changes need to be made? What should future policy and engagement strategy look like in order to keep all sides of the equation satisfied? And how can industry sustain itself when the budgets are being squeezed at every turn?
The Green Paper represents your chance to make your voice heard in this deafening debate. So whether you are a Prime, an SME, or have any vested interest in the defence and security markets, now is the time to get involved in shaping the future.
Further details on the Green Paper Equipment, Support and Technology for UK Defence and Security: A Consultation Paper and information on feeding your input into the consultation can be found on the Defence Consultations website at: http://defenceconsultations.org.uk
We would love to hear what you have to say about the future of UK defence. Click on the comment button below and share your views.