Salmond reiterates independent Scotland's commitment to&nbspNATO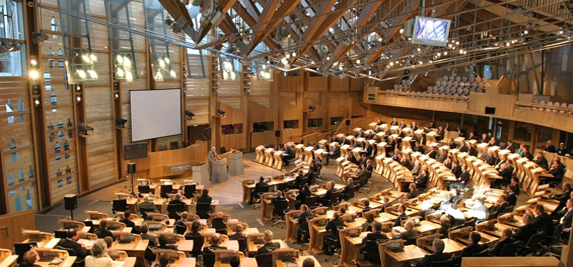 Scottish First Minister Alex Salmond has sought to reassure current NATO member countries that an independent Scotland would remain committed to NATO and remain a reliable military ally.
In a recent speech in Washington DC, Mr Salmond said that NATO membership should be a "cornerstone" of Scottish defence.
However, Kurt Volker, a former US ambassador to NATO, has said the SNP's plans to remove nuclear weapons from an independent Scotland would cause concern, particularly in countries such as the United States which has long enjoyed an alliance with the United Kingdom.
Earlier this week, NATO made clear that an independent Scotland would be required to reapply for membership as a new state.
It was also pointed out by Lord Robertson, the former secretary general of NATO, that in doing so a separate Scotland would have to formally support NATO's "nuclear umbrella", meaning that although Scotland would have the right to refuse to house nuclear weapons, it would need to support an overall support of nuclear policy set out by NATO.
Mr Salmond has previously insisted that Scotland's NATO membership is "certain" and that NATO would accept a Scotland opposed to nuclear weapons and with no nuclear weapons on its soil after the removal of Trident.
Green and independent MSPs have also insisted that the SNP leader rethink a proposed £2.5bn annual defence and security budget as part of the NATO nuclear defence alliance.
The decision led to two MSPs, Jean Urquhart and John Finnie, leaving the SNP and joining a new Green/independent group at Holyrood, which also includes former SNP politician Margo MacDonald.
In a jointly-signed letter to Mr Salmond, they wrote: "The UK commits £39bn of public money each year to military expenditure whilst vital public services face drastic spending cuts.
"It is our firm belief that this is the wrong choice.
"Our public resources should be focused on challenging society's inequalities, improving people's health and well-being, and helping create an environmentally-sustainable society.
"Independence will give Scotland a chance to do things differently, but the SNP's plan to commit £2.5bn to an annual defence and security budget as part of NATO completely undermines this opportunity.
"The last thing an independent Scotland should do is mimic the military posture of the UK, with the aggressive projection of power around the world and engaging in reckless overseas adventures."