Will Russian Threats Boost Budget for Defence&nbspContracts?
A former military chief has warned that the UK must boost its defence budget to protect the 'homeland' against Russian attack. These claims come in tandem with reports that suggest the Russian spy plane and its crew spent hours observing military barracks at the weekend.
Does the UK need to boost its defence budget?
At the start of November, a Russian Antonov An-30B reconnaissance plane spent hours observing military barracks in the UK. The MOD has stated that the flight was "completely routine" with "UK military personnel on board the jet".
However, this type of "short notice" incident has alarmed some former military personnel, including General Sir Richard Barrons, a former Deputy Chief of the Defence Staff and Commander Joint Forces Command.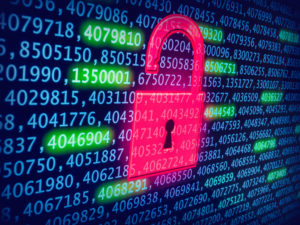 Sir Richard has made a public plea to the Chancellor, stating that he must allocate supplementary funding to the Armed Forces, as Russia becomes an increasing risk to the UK. In an intervention that is particularly topical in the run-up to Chancellor Philip Hammond's Budget on 22 November, Sir Richard stated that the UK's Army must not shrink below the level it is currently sitting at and that investment in procurement is vital if the UK wants to remove itself from jeopardy.
Sir Richard said: "I think the Army of 82,000 plus a strong reserve of 30,000 is a good place to start…The core issue is what equipment does that Army have and how do you get it to the places it needs to be to do the things it must do."
The Ministry of Defence currently spends over £19 billion each year on defence procurement, procuring third-party goods, products and services from a wide range of suppliers. This could increase if tensions with Russia were to escalate.
Russia links to cyber attacks
Suspicions over the intentions of the Russian government have heightened in recent months. When Hillary Clinton visited the UK earlier this year, she warned that Russian President Vladimir Putin is in the process of conducting a cyber cold war against the west. Her comments fuelled existing concerns after allegations of Russian involvement in influencing the US Presidential election in 2016.
This means that there has never been a better time to increase the level of cyber security within your business. If you want to prepare for the possibility of an MOD budget increase, then it is important that you are keeping your organisation safe from cyber attack.
Cyber Essentials is a mandatory requirement for organisations wishing to win defence contracts with the MOD, and it can help your organisation defend itself against malicious cyber attacks.
How can DCI help you win Defence Contracts?
We will not know what, if any, steps will be taken until spending plans are announced in the Budget.  An increase in defence spending will inevitably lead to more defence contracts and, as ever, DCI would enable your business to identify defence procurement opportunities that may arise.
Subscribing to DCI means that you will also have access to industry leading features such as spend analysis, market leads and the largest database of defence contracts in Europe. Find out more about our DCI packages here.