Rolls-Royce: marine sell-off will bolster defence&nbspassets
Following Rolls-Royce announcement last week that its marine division is up for sale, there is much speculation in the industry about who might acquire it and whether it will turn out to be a winning strategy for the engineering group, which is currently being restructured.
Since Warren East took over as CEO of Rolls-Royce in 2015, the business has undergone a series of changes as part of a move to 'simplify' its structure based on three distinct operating units – civil aerospace, defence and power systems.
Against this backdrop, it is not surprising that a decision has been taken to divest the commercial marine part of the business. Rolls-Royce moved into the marine industry gradually, through a process of acquisition, over the past decade. However, the diverse nature of its marine activities, which includes the manufacture and supply of deck machinery and equipment, as well as ship design services, is not a good fit with its core operations.
Having slumped in the wake of the financial crisis and again in 2015, the global shipping industry is now showing signs of recovery, with growing demand for freight transportation services. Therefore, the time is right for Rolls-Royce to proceed with its divestment in the hope of attracting an enhanced price in an improving marketplace. A resurgence in the price of oil and gas is also helping to secure some of its key customer channels. Encouraged by this growing market demand, it is thought that GE, Wartsila and Siemens could be among the potential suitors.
Crucially, Rolls-Royce is taking care to ring fence core defence assets – specifically, its naval marine and nuclear submarines operations. These operations will form part of the company's new 'defence' unit. As a key supplier to the US Department of Defense and the Royal Navy, the company will be hoping to consolidate and expand these core activities through a programme of strategic investment.
For the supply chain, the sale is bound to bring short-term upheaval and uncertainty. Rather than wait for their new customer to come forward, suppliers should aim to be as proactive as possible. Instead of sitting back and waiting for a new customer to contact them, they should be setting up meetings now to highlight their role in fulfilling key product lines and any intellectual property assets they might be willing to leverage.
For Rolls-Royce, this latest round of cost cutting should help to draw the line under significant losses and with its defence assets intact, there is everything to play for as Trump's administration seems set on increasing spending. With the F-35 programme progressing and A-350-XWB civil engine in full production, the company will be able to look to the future with confidence and have a strong chance of securing next generation contracts.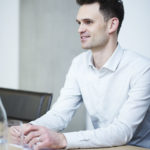 For suppliers to the company's commercial marine business on the other hand, the changes could bring some short-term pain, in exchange for long-term gain, as global demand for shipping vessels begins to recover.
Paul Adams is head of aerospace and defence at management consultancy, Vendigital. He specialises in advising manufacturers in the sector on ways to reduce cost and create sustainable value.
image © Crown Copyright 2018
If you would like to join our community and read more articles like this then please click here.
The post Rolls-Royce: marine sell-off will bolster defence assets appeared first on Defence Online.