There are many reasons why your business should become Cyber Essentials certified. Recent studies have highlighted how damaging cyber attacks are becoming, making cyber security a high priority for many UK businesses.
Read the infographic below to see some of the main cyber security stats to be released so far in 2018.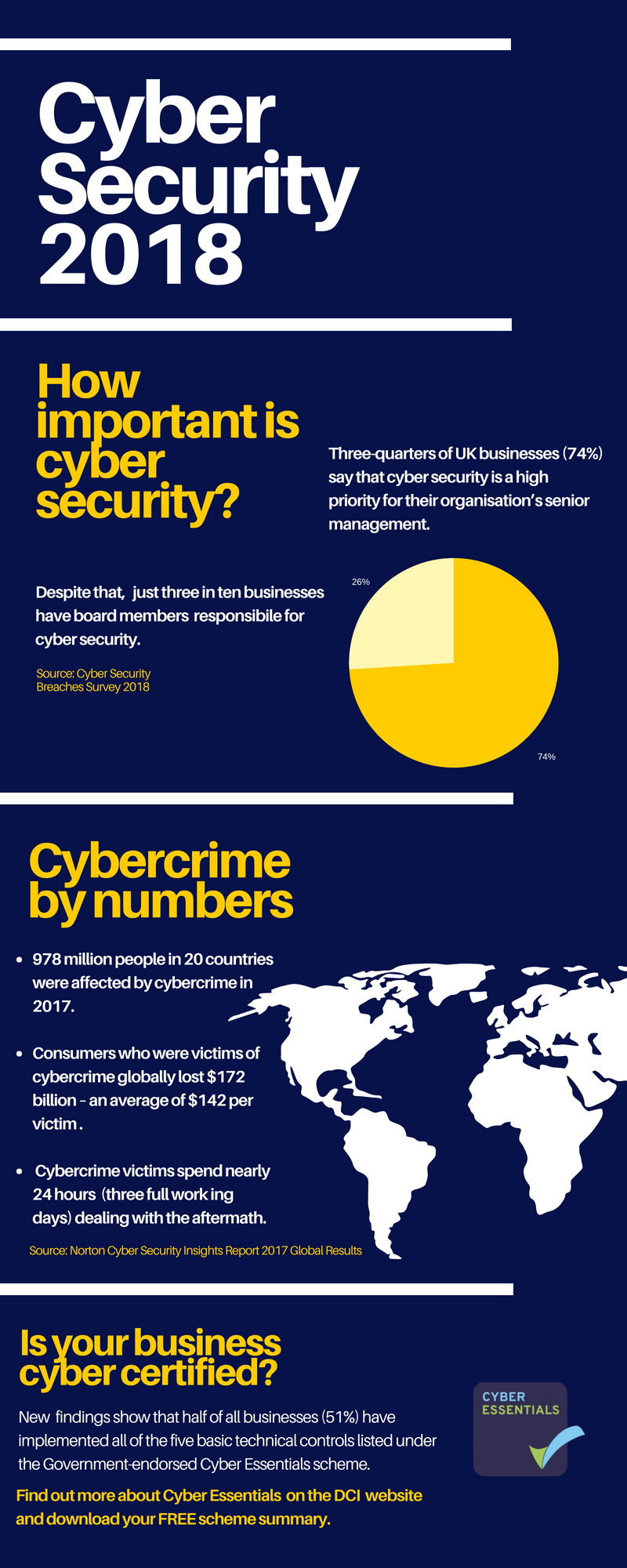 What is Cyber Essentials?
Our team are often asked, "what is Cyber Essentials and how can it benefit my business?"
It is a government introduced cyber security accreditation that enables an organisation to showcase its credentials as a trustworthy and secure organisation when it comes to cyber security.
If you are a defence supplier, becoming cyber security compliant with a Cyber Essentials solution is now a standard part of the procurement process and central to MOD supplier selection*.
Protect and promote your business
Protect your business from 80% of common cyber attacks and promote to your clients and industry partners that your organisation holds itself to a high standard of cyber security.
So, if you haven't already joined the Cyber Essentials scheme, then now is the time to do so. Please find below the options available for your business.
How to get Cyber Essentials
There are packages available suitable for businesses of all sizes – with Cyber Essentials Plus you can even become certified within 24 hours**.
If you want to find out how to get Cyber Essentials, follow the link!
If you would like to talk through your options, speak to a member of our team via live chat or get in touch today.
* More information is available in this document – Procurement Policy Note 09/14: Cyber Essentials scheme certification.
** *Office hours are based on GMT working time 9am-5pm Monday -Thursday and 9am-2pm on Fridays. Fast Track applications made outside these times cannot be guaranteed for a 24-hour turnaround.