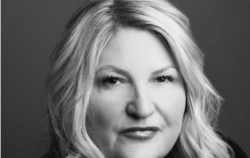 For new and existing suppliers within the defence sector in the UK, regularly monitoring the procurement activity of the Ministry of Defence (MOD) and Defence Infrastructure Organisation (DIO) is crucial to finding tender opportunities that can help your business grow.
The DIO plays a vital role in supporting the UK Armed Forces by building, maintaining and servicing the infrastructure needed to support the defence sector, as well as facilitating defence workers to live, work, train and be deployed in the UK or overseas. The DIO, together with its parent organisation, MOD, form two of the largest buyers in the defence marketplace and are continually adapting their approaches to procurement to enable businesses of all sizes to work with them.
We met with Jacqui Rock, Commercial Director of the DIO, ahead of the DPRTE 2020 event on 3rd September to discuss the motivations of the MOD together with DIO's presence at the event, the challenges faced over the previous year and what DIO is looking to achieve in the future.
What are the ambitions for the Ministry of Defence and DIO at DPRTE this year?
It's the opportunity to demonstrate we are one defence. There will be representation from all areas of the MOD and the opportunity to engage with us in the knowledge zone and Pavilion. There is the opportunity for us to meet with suppliers regardless of category, whether it be infrastructure, construction or technology, all of which are functions of defence.
Last year at DPRTE, DIO had recently updated its commercial strategy. What have been the success stories to emerge from in the past year?
In the last year we have stood up the category management and supplier management functions. We have held multiple industry days that have focused on collaboration and early market engagement with suppliers.
DIO is procuring with a focus on value and not price and we are now engaging as one MOD and one government.
What has been the feedback from suppliers engaging with DIO?
We've had a very good response from suppliers. I get a lot of comments such as 'a breath of fresh air' and 'it feels different now' but of course I want tangible evidence, so we have recently issued a supplier reputation survey with the headline findings from the first phase of research expected by April.
I think it's really important that we have that documentary evidence to chart our progress.
What were the biggest challenges that 2019 brought to DIO and how have you sought to overcome them?
We are still in a fragile infrastructure and construction market and DIO, along with government, has been careful as to how we have engaged with those markets. We are very much supporting those suppliers in what have been a really difficult last few years.
In the past year, we have redesigned Commercial to better align DIO with our frontline customers. DIO has transformed to become a commissioning agent for the procurement and management of defence infrastructure for its customers.
These changes have helped DIO become the advisor of the estate and the delivery partner of choice.
What can you tell us about DIO's closer collaboration with other government commercial teams such as CCS and how this helps to improve engagement with suppliers?
DIO spends around £3 billion every year buying infrastructure services for our Armed Forces in the UK and overseas. Procuring contracts through Crown Commercial Service (CCS) allows DIO access to a more diverse supplier base whilst improving value for money for the taxpayer by leveraging government buying power.
It's also the case that this will open up access to a wider supplier base including both large multi-national companies and small and medium enterprises (SMEs).
We are all part of the government commercial function, whose ambition is to be the best commercial function in the country.  It's that collaboration across the whole of government that ensures we are constantly monitoring market impacts and working on our strategic supplier partnership.
What are your ambitions for the year ahead?
My ambition is to accelerate the procurement life cycle and deliver the transformation that we have been working on for the last few years. Ultimately, I want to provide my four greats: great contracts, great supplier collaboration, great innovation and a great team.
There will also be the release of DIO's Procurement Plan for 2020, which is due to be published shortly.
The DIO Commercial Strategy, as with any strategy, is a living document and I am looking at how we update and embed it into our one defence commercial strategy.
What message are you keen to get out to the defence supply chain?
We are open for business with a very robust pipeline. Any supplier who wants to speak to us or work with us is actively encouraged to reach out.
Find out more about DPRTE
As the DIO continues to adapt its procurement strategy to enable new suppliers to work with them, DPRTE is a valuable opportunity for your business to engage with the DIO and introduce your products or services to them first hand. The Infrastructure and Estates Pavilion, which is set to feature at DPRTE 2020 for the first time, will allow both buyers and suppliers at all levels to connect with the DIO and their personnel to gain an insight into their current and prospective initiatives, developments and opportunities within defence infrastructure.
Join over 1500+ delegates at the leading defence procurement and supply chain event at Farnborough International Exhibition Centre on 3rd September.