In this feature John Baker, Head of Global Operations for the National Security & Resilience Consortium, Gary Cahalane of Intelligent Voice Ltd, Jools Lloyd of Covert Matters Ltd and Charles Julian of Casini Systems examine Covert Surveillance and its application in the context of commercial, business and government activity.
In an English tavern in the 1580s, a group of men conspired to assassinate the head of state, Queen Elizabeth the First. The head of the operation, Anthony Babington, planned to rescue and crown Mary of Scotland, an alternative heir to the English throne who had been imprisoned in a castle dungeon for 20 years. He detailed the plan to Mary through a cipher – a secret note in code – covertly smuggled to her in a consignment of beer. Mary had no idea that his note had been opened and then resealed by a double agent posing as a courier. When Mary wrote back, the agent exposed the plot, and both she and Babington were executed.
Long before MI5, MI6 and GCHQ surveillance, Queen Elizabeth had her own 'Watchers', a network of agents who intercepted letters, cracked codes and captured possible dissenters to protect the crown, all in secret. The Queen's network of spies formed the national security effort that heralded a centuries-long tradition of British espionage.
One of her most experienced spies was John Dee, who when spying abroad signed each private letter to the Queen with the insignia 007, later to be borrowed by James Bond writer Ian Fleming.
Covert surveillance
Surveillance is covert if it's done in a way that tries to ensure the subject is unaware it is, or could be, taking place. Covert surveillance is divided into two categories, both of which are subject to the Covert Surveillance and Property Interference Code of Practice.
Directed surveillance
Directed surveillance operations involve the covert monitoring of targets' movements, conversations and other activities.
All of MI5's directed surveillance operations are subject to an internal authorisation system, which is required by Part II of the Regulation of Investigatory Powers Act 2000 (RIPA). These operations also run in line with the Covert Surveillance and Property Interference Code of Practice.
This work is carried out by highly skilled specialist surveillance officers who may work in vehicles, on foot or from fixed observation posts.
Intrusive surveillance
Intrusive surveillance involves the covert monitoring of targets, using an eavesdropping device for example, on residential premises or within a private vehicle. Due to the invasive nature of such methods, their use is subject to a strict control and oversight regime.
To install an eavesdropping device in a target's home, for example, an application to the Home Secretary for a warrant under Part II of RIPA is required to authorise the intrusion on the privacy of the target.
In most cases it is also necessary apply for a property warrant under the Intelligence Services Act 1994 to authorise any interference with the target's property that is necessary to install the device covertly. The Secretary of State must be convinced that what is being proposed is both necessary and proportionate.
The rules for using surveillance techniques or interfering with property are explained in the Code of Practice on Covert Surveillance. However, unlike interception, the product from an eavesdropping attack can be used in court as evidence.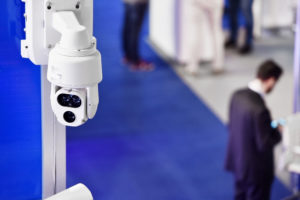 Use of warrants authorising intrusive surveillance is monitored by the Intelligence Services Commissioner, who produces an annual report on their findings.
In espionage and counter intelligence, surveillance is the monitoring of behaviour, activities or other changing information for the purpose of influencing, managing, directing or protecting people. This can include observation from a distance by means of big data, electronic equipment such as closed-circuit television (CCTV) cameras, or interception of electronically transmitted information such as internet traffic or phone calls. It can also include simple no- or relatively low-technology methods such as human intelligence agents and postal interception.
Commercial recognition of these surveillance approaches is creating an unprecedented opportunity for highly specialised companies.
Covert Matters Ltd brings unrivalled knowledge and experience from UK law enforcement into the commercial world. Their consultants, operatives and trainers (exclusively former New Scotland Yard detectives) have years of experience in literally thousands of Metropolitan Police covert policing operations, both proactive and reactive.
"Our core business of covert surveillance, in varied forms, delivers business intelligence solutions to companies by employing proven covert methods which lead to a professional intelligence and/or evidential package, thereby enabling the client to either realise or make a quantum leap forward in their objective," says MD Jools Lloyd. "In the long term this will invariably be a huge benefit to the company, preventing major financial loss or reputational damage." 
He continues: "We also use our professional skills across the board to train, raise awareness, mitigate or deal with the threat of Terrorism (including Suicide Terrorism), Kidnap & Ransom and Serious & Organised Crime, supporting governments, businesses, employees and private individuals."
The growth of the internet and sophisticated personal communication and data storage systems have transformed the space within which covert surveillance must now operate.
Greater access to and understanding of Big Data has presented an opportunity and, in some cases, extreme risk. It has demanded a fundamental rethink of many embedded practices and procedures across the intelligence-led battlespace, from military, governmental and commercial perspectives.
"Never before has it been so imperative to be the first to understand and the first to exploit," says Gary Cahalane of Intelligent Voice Ltd. "Mastery of these capabilities allows both military and government more broadly to deploy effect with more agility and a greater certainty of success, while minimising political or collateral damage.
"Artificial Intelligence is leading the way in enabling these capabilities, learning and then identifying the patterns in human behaviours and interactions that translate into threat. By aligning historical data with subsequent outcomes, such as whether a terrorist threat materialised or not, we deliver a bias-free appraisal of human communications, specific to that context. Intelligent Voice's unique combination of Automatic Speech Recognition and Explainable AI transforms unstructured data from voice interactions into actionable intelligence."
In an overview such as this feature, presenting the current extent of covert surveillance is inevitably limited; however, there were around 350 million surveillance cameras worldwide as of 2016, of which approximately 65% were installed in Asia. In the United Kingdom, the vast majority of video surveillance cameras are not operated by government bodies, but by private individuals or companies.
However, as part of China's 'Golden Shield Project', several US corporations, including IBM, General Electric and Honeywell, have been working closely with the Chinese government to install millions of surveillance cameras throughout China, along with advanced video analytics and facial recognition software, which will identify and track individuals everywhere they go. They will be connected to a centralised database and monitoring station, which will, upon completion of the project, contain a picture of the face of every person in China: over 1.3 billion people.
George Orwell's dystopian presentation of the world may be closer than we think…
If you would like to join our community and read more articles like this then please click here
The post NS&RC: Combining surveillance expertise with explainable AI yields actionable intelligence appeared first on Defence Online.