Defence buyers are looking to purchase much more than just traditional military supplies. There are countless opportunities across many industry sectors, and for all business types within the defence marketplace.
Learn more about Global and European defence tenders and open your business up to a world of possibilities.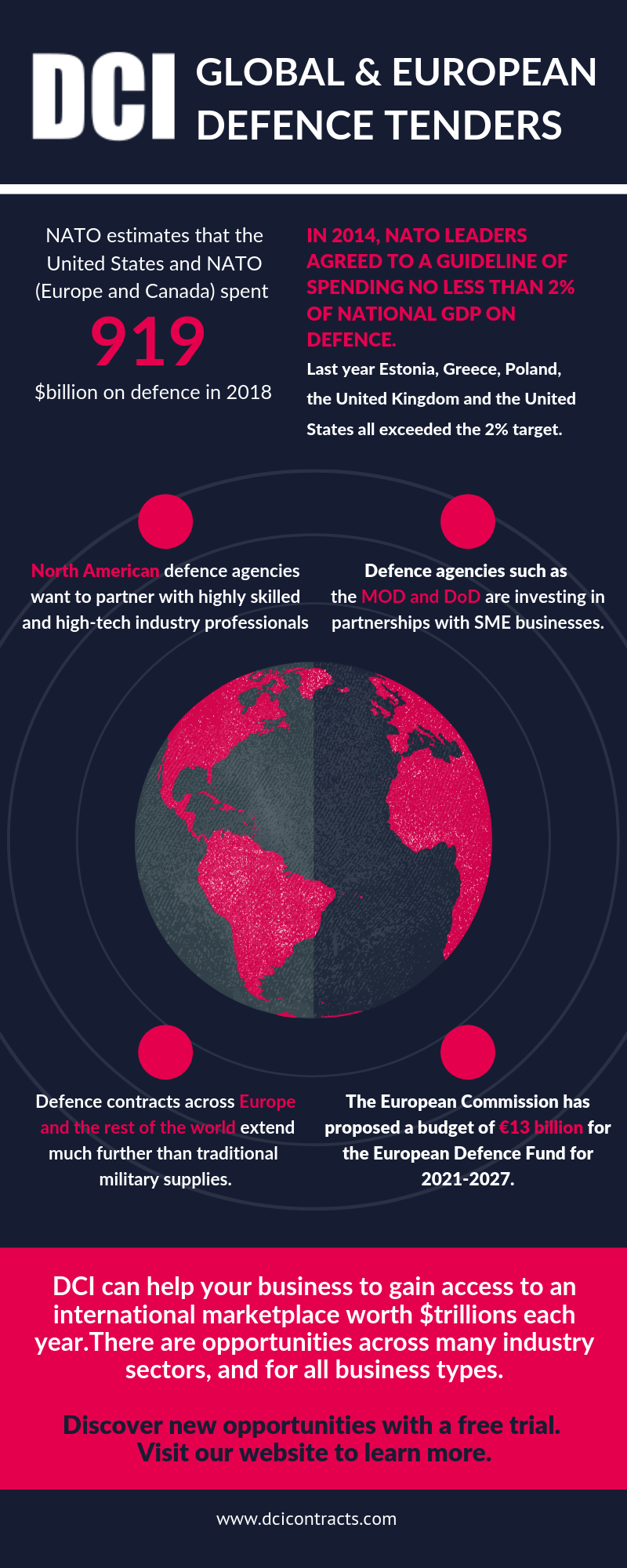 The global defence industry is one of the most lucrative in the world, to learn more about how your business can win opportunities with defence intelligence, request a free trial.