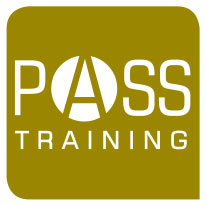 PASS (the Procurement Advice and Support Service) provides training on a broad range of procurement issues and is widely regarded as an innovator in the field of procurement and supply chain management training.
Through time-relevant and flexible training courses, PASS is able to provide essential skills to help private sector organisations navigate the procurement process more effectively.
PASS is the official training partner of DCI and provides defence-related courses to help organisations sell to the defence market.
Supported by MOD Defence Equipment and Support (DE&S) and UK Trade & Investment Defence & Security Organisation (UKTI DSO), the one-day PASS Selling to Defence event will help businesses of all sizes understand how they can take advantage of the opportunities offered by the defence marketplace, whether winning contracts directly, subcontracting or participating in the supply chain.
The topics covered include:
– Understanding the UK Procurement Regulations
– Selling to the MOD – MOD Perspective
– Defence and Security Exporting – Support for Small Businesses
– Do's and Don'ts of Tendering
The MOD spends over £16 billion annually on a wide range of products and services, making it the number one customer for UK industry.
Over the past five years, the MOD has placed over 27,000 contracts of which 90% were valued at less than £100,000, and in 2010/11 direct spend with SMEs was valued at approx £950 million.
The workshop seeks to inform delegates about the new vision for UK defence and the implications of the ongoing changes within MOD procurement including the forthcoming MOD Ten-Year Equipment Plan. Selling to Defence will also consider what impact the forthcoming EU Procurement Directive may have on the public sector in general. Speakers include Phil Margerison, Head of MOD Suppliers Service, and Howard Gibbs, Head of the Small Business Unit, UKTI Defence & Security Organisation.
For subscribers to the DCI service, you may be entitled to discounts on PASS events in your area for a limited time. You should be receiving more information shortly, please speak to your Account Manager to find out more.
To find your nearest event, click here