DCI V6 – How are you finding it so&nbspfar?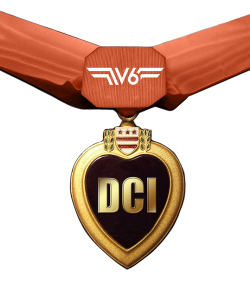 Last week we were delighted to launch DCI V6 just in time for Valentine's Day.
Since then we've received a lot of positive feedback from users that have already found the new enhancements to the service useful. These enhancements include improved functionality of the service, improved search engine, improved opportunity layout, more help and advice and a revamped Spend Analysis tool.
Whilst we're really happy to hear the positive feedback we still understand that change can be daunting. That's why we're offering support for all DCI users that may feel they've not been able to take advantage of these enhancements so far.
On 8 March we will be running a special Webinar Wednesday specifically detailing the enhancements made to DCI and how they can benefit you and your business. You'll be able to join a special Q&A session at the end of the Webinar and ask any questions you may have about your service. Simply click on the link below to register.
Register now
Alternatively you can book a 1 to 1 demo of your service with a member of our Customer Growth Team where they'll take you through DCI and you will have the opportunity to ask any questions you may have. Simply give us a call on 0141 270 7666 and book a demo for a time that suites you.
We're positive that the DCI service is better than ever and we look forward to hear from you.