Its two weeks and counting till DPRTE 2018 officially kicks-off, and the impressive roster of distinguished guest speakers continues to grow. Now, Williams Advanced Engineering – arm of the Formula One giant – has joined the ranks.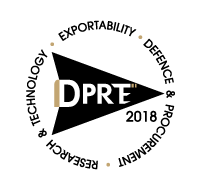 Here, Defence Online speaks to Williams Advanced Engineering about its evolving relationship with the defence community and the organisations aspirations for DPRTE 2018.
When people think of Williams their first thought is naturally Formula 1. But the company's remit is quite a bit boarder than some would believe. Could you talk a little about Williams Advanced Engineering's relationship with the defence sector and the kind of involvement the company has had in the past?
Williams Advanced Engineering is unique in that we were established to transfer technologies from F1 into everyday applications and adjacent markets, working alone or with partners. We're growing as a business, working in automotive and motorsport of course, but now also in areas such as aerospace and defence, healthcare and energy.
Innovation provides opportunities in many sectors and the technology that we develop can be applied not only on cars. Using our capabilities in lightweight materials, electrification, energy efficiency and data management we can offer innovative solutions to the defence industry across maximising capacity, reducing parasitic weight, optimising power and enhanced connectivity.
F1 can provide speed and innovation to product development and processes and Williams, specifically though the Williams Advanced Engineering business, is uniquely-placed to deliver in defence.
The idea of looking at the motorsport industry for R&D and technology transfer is nothing new. Indeed during the years of Urgent Operational Requirements (UORs) organisations within this sector delivered significant advantages to the UK military on programmes such as the Foxhound light protected patrol vehicle and the light weighting of soldier systems.
Despite the continued need for agility and innovation, the defence sector continues to face challenges in converting good ideas into fielded capability when most needed. Defence risks continuing to be inward-looking, remaining within the bounds of its own industry rather than looking to additional sectors for new ideas and approaches to age old problems, such as rapid prototyping, product development or product size, weight and power.
Williams Advanced Engineering would like to help prevent that and continue driving innovation into capabilities for the Armed Forces to protect the country. We are partnering with Airbus, Thales, BAE Systems and General Dynamics already in several areas, applying expertise in electrification, battery technology, lightweight materials, aerodynamics, thermodynamics and connectivity to their own renowned capabilities. This in turn delivers innovative, affordable, effective capability for their customers and enhanced defence for the country.
An obvious question but why DPRTE? What about the event attracted Williams Advanced Engineering and what are you most looking forward to?
DPRTE provides Williams Advanced Engineering with the ability to talk directly to the end customer to ascertain current issues and challenges faced, as well as engage with existing and new industry partners with whom we are looking to deliver innovative solutions.
Although we have been, and are currently, involved in a range of defence programmes, with companies such as General Dynamics and Thales, we are still relatively new to this sector. DPRTE provides the opportunity to showcase our capabilities and to engage with key stakeholders across the sector to articulate how we can add value, and perhaps provide a different approach to existing challenges.
A packed events programmed has been planned. What does Williams Advanced Engineering have on the agenda? What can attendees expect to see?
Through the keynote presentation delivered by Stu Olden, who is lead for the Defence & Security sectors at Williams Advanced Engineering, we hope to outline how we approach engineering challenges with our partners, applying the F1 mindset of 'fail fast' with the engendered winning mentality that the sector requires in order to compete at the highest level, and how this can be transferred to alternate sectors.
We are also looking forward to meeting new contacts within the defence sector, across the end customer, prime and tier 1 areas, in order to develop relationships and discuss the application of our skill sets and prior experience in this area. If we can help Sainsburys to reduce their energy consumption through a novel application of aerodynamics on their fridges, assist a healthcare technology company to bring to market an innovative BabyPod that securely transports critically ill infants to a point of care based on the F1 driver cockpit, and solve a design and packaging issue for Brompton to enable their first electric bike to be produced, we are certain that Williams Advanced Engineering can help our defence partners with some of their engineering challenges.
Are there any specific issues that you are hoping to discuss with the defence community?
Williams Advanced Engineering exists to apply the expertise of our people to the solution of complex challenges. At DPRTE we are keen to discuss where organisations have a challenge or a need for further improvement in one of our areas of expertise, principally electrification, batteries, lightweight materials, aerodynamics, thermodynamics and connectivity.
The chances are we have faced that challenge or something similar before and delivered a solution for it. If not, our experience in the fast-paced world of motorsport gives us the ability to learn from previous related experience, apply the talent of our people and to deliver quickly, efficiently and affordably for our partners. We have a proven track record of delivery and attendees at DPRTE are encouraged to find out more about how we can deliver for them too.
Finally, where on the show floor will attendees find Williams Advanced Engineering?
Williams Advanced Engineering will be delivering a presentation within the keynote arena, and will be available for face to face meetings throughout the day – please contact our defence lead at stuart.olden@williamsf1.com to arrange a suitable time.
Further information about Williams Advanced Engineering capability and case studies are also available at www.williamsf1.com/advanced-engineering as well as on our accounts on Twitter and LinkedIn.
Book your place at DPRTE 2018 now: http://www.dprte.co.uk/book-now.
If you would like to join our community and read more articles like this then please click here.
The post Beyond F1: Williams Advanced Engineering to make inroads at DPRTE appeared first on Defence Online.